My dad, the late historian Stephen Ambrose, stands next to an LVT on the island of Peleliu in 2000. He and I began the research for a book on the Pacific War the way he had always begun his research—by reading lots of books and walking the battlefield. It was a privilege and a joy for me to work with him.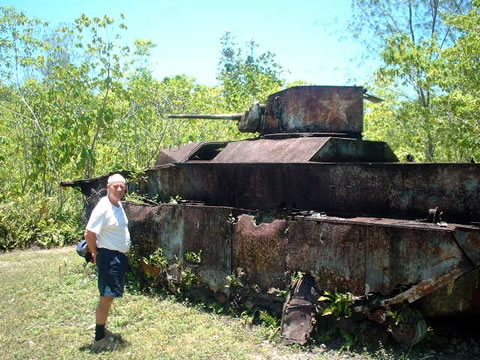 Moira and Steve Ambrose walk the red carpet on their way to the premiere of HBO's Band of Brothers in 2001. Held in a special theater built on Utah Beach for this one occasion, the premiere was an amazing spectacle put on by HBO, and the highlight of a week's worth of special events in Paris for the cast, crew, the veterans and—fortunately—the Ambrose family. This photo was snapped by my family's shutterbug, Grace Ambrose Zaken.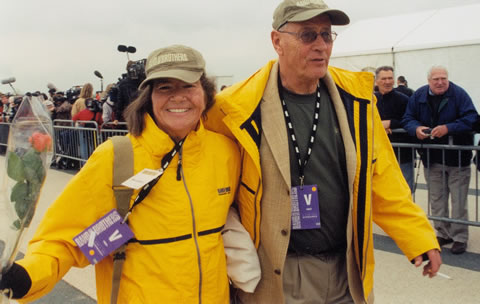 My association with The National WWII Museum goes back before the doors opened in June 2006. My father founded it as The National D-Day Museum. I was an early donor, became a member of the Board of Directors, and was asked to step down to become the vice president of development. When I began work on The Pacific, I was lucky to be offered a part time job. Along with raising needed funds, I have led tours and helped organize conferences.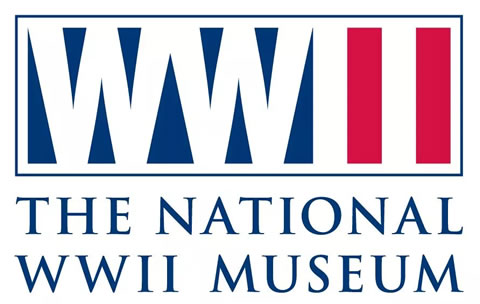 Actors Michael Cudlitz (seated, left) and Ron Livingston (seated far right) and screen writer John Orloff (center) headlined a conference on WWII and film held at The National WWII Museum in April, 2007. It was my pleasure to serve as moderator of the panel as we discussed their memories of making HBO's Band of Brothers.